Mestari Potato Rice 3 x 3 kg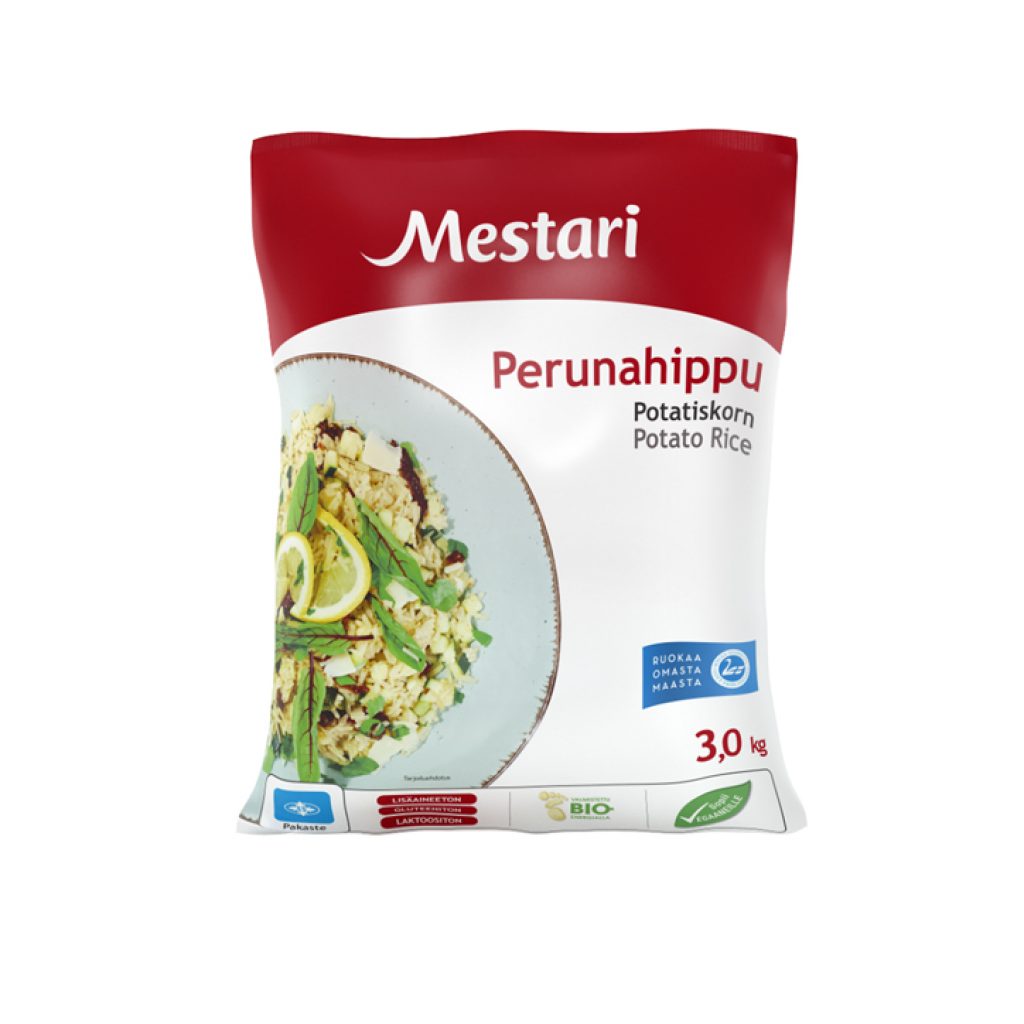 Mestari Potato Rice is a modern and innovative frozen product.
It is made from fresh Finnish potatoes using a patented method, with no additives. The new product keeps its shape when boiled, baked, or stir-fried.
Mestari Potato Rice is just like rice, but made from potato. It is a gluten-free, lactose-free and low-carbohydrate alternative that can be easily prepared in just a few minutes.
On average, 100 g of product contains
Energy 235 kJ / 55 kcal
Fat <0.2 g
– of which saturated fatty acids <0.2 g
Carbohydrates 12.2 g
Protein 0.9 g
Salt 0.03 g
Lactose 0 g
In -18 °C or colder, see the best before note.
ln refrigerator's freezer (about -6 °C) 5 days.
In room temperature 12 hours.