Mestari Potatonoodle 2kg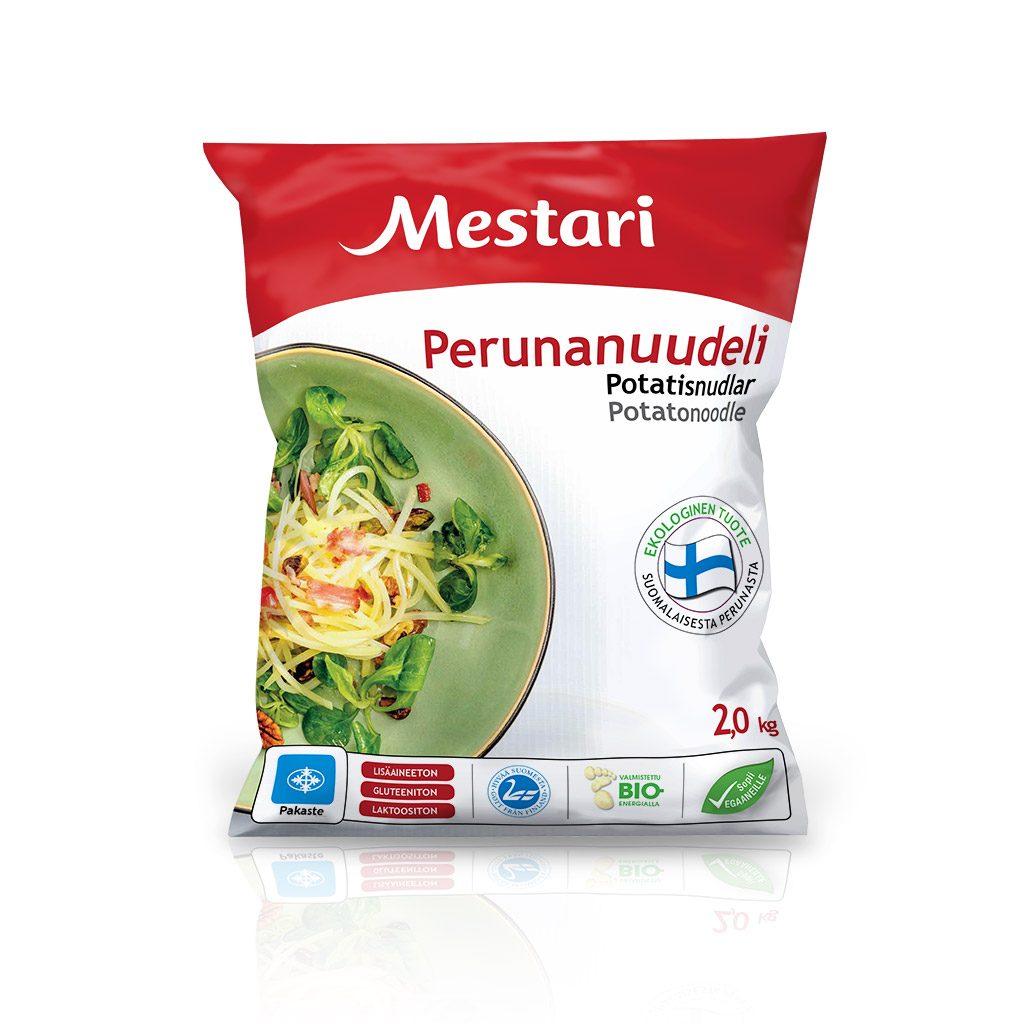 Mestari Potatonoodle is an innovative product made of the finest Finnish potato. Potatonoodle is suitable mixed with vegetables, chicken, meat, fish or as sidedish.
6910
GTIN 6430028239108
patu 123258
On average, 100 g of product contains
Energy 235 kJ / 55 kcal
Fat <0.2 g
– of which saturated fatty acids <0.2 g
Carbohydrates 12.2 g
Protein 0.9 g
Salt 0.03 g
Lactose 0 g
In -18 °C or colder, see the best before note. ln refrigerator's freezer (about -6 °C) 5 days, in room temperature 12 hours.